Your wedding favours are a way of saying thankyou to your guests; a small token of your appreciation for their sharing in your special day.
Traditionally guests would receive a small bag or box containing 5 sugared almonds representing the five blessings of Health, Wealth, Happiness, Long Life and Fertility. Now, of course, your wedding favours can be almost anything to reflect your own taste, budget and personality.
Here at The Pastry Corner we can offer personalised biscuits, chocolates, macaroons, sweets, as well as traditional sugared almonds.
Talk to us today about your budget and taste, and we can work along side you to thank your guests in your own way.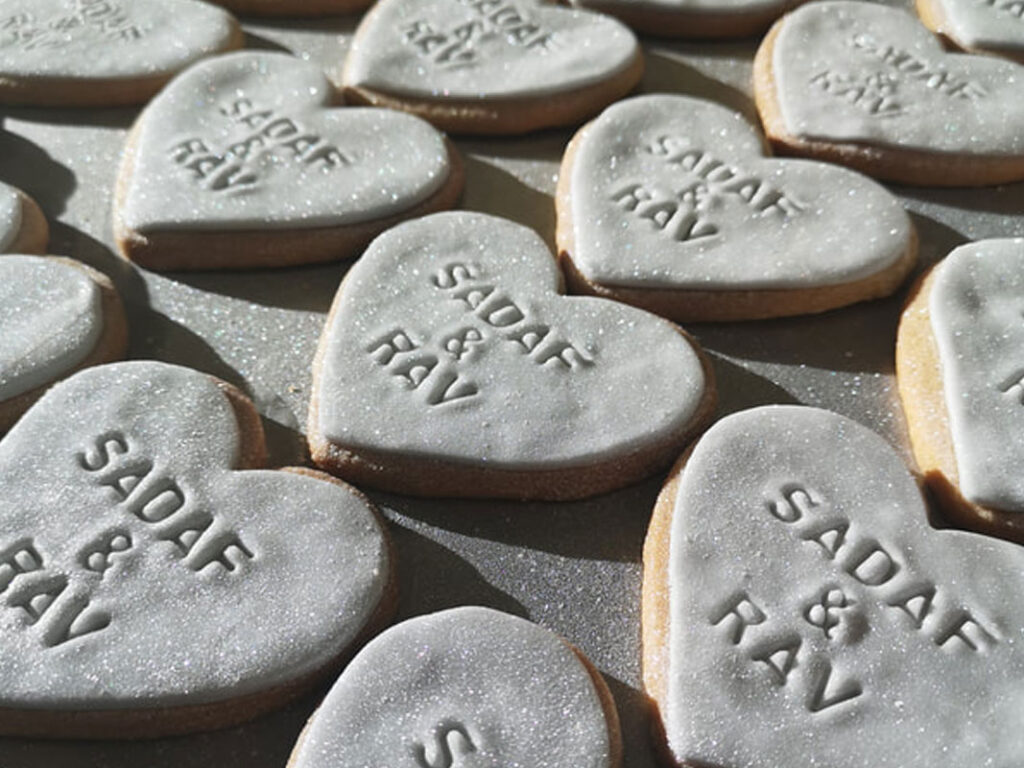 We would love to be part of your next occasion or get together,  just fill in the short form below to get in touch!